Skip to Main Content
It looks like you're using Internet Explorer 11 or older. This website works best with modern browsers such as the latest versions of Chrome, Firefox, Safari, and Edge. If you continue with this browser, you may see unexpected results.
How to Pack a Gel Crate Like a Pro!
Yes, Gel Kit crates can be a pain in the . . . But! There's hope. Here are three guides, one for each crate. If items just aren't behaving, it's better to put them in a separate container (box, grocery bag) and bring them in that way. We would rather have them returned separate and intact, rather than together, smooshed and broken.
Extra Resources
Here is a very cool time lapse video of gel electrophoresis in action, courtesy of retired SEP teacher and current RV explorer extraordinaire Aram Langhans.
Aram used the FlashGel System, created by Cambrex, and the actual running time was only 5 minutes. More info atwww.flashgel.com.
Colors

by

ISBN: 0810928728

Publication Date: 2000-11-01

Surveys the history of dyes & pigments, from the painted caves at Lascaux to today's computerized chemistry. (Discoveries Series).

The Color Revolution

by

ISBN: 9780262017770

Publication Date: 2012-08-31

The Color Revolution unites the visible history of the color chart with the hidden history of imperfect information, mood, and perception. The narrative arc of this beautifully illustrated book starts with the technical achievement of color in describing the timely development of a reproducible color system among specialists who became 'colorists.' An insightful must-have for the student and historian of business enterprise, industrial psychology, advertising, and the predictive modeling of nuance and effect.
DNA Gel WalkThrough Slides

This slideshow is a step-by-step walkthrough of how to make a DNA gel, using pictures for visual learners.
Save Time in the Lab
A significant reduction in gel electrophoresis running time can be achieved by decreasing the concentration of the running buffer (TAE) and increasing the voltage:
Decrease the running buffer from 1X to 0.25X
Increase the voltage from 100V to 200V
Reduce your running time from 45 minutes to 20 minutes.
BE SURE YOU:
Make the agarose with 1X TAE NOT the 0.25X running buffer
Do NOT run the gel longer than 20 minutes.
If you exceed 20 minutes the gel will melt.
Under these conditions, the top edge of the gel (where the wells are located) may begin to melt a bit, but this should not impact the visualization of DNA fragments.
- Tip courtesy of Essy Levy of Bio-Rad
Manuals
We recommend soaking the gel in 100 X Fast Blast for 3 minutes. Then rinse well (but carefully!) several times. It takes several rinses and some time to clear the background stain, but this process gives really great results. You can leave the gel destaining in a little water overnight and see really beautifully stained bands in the morning.
Clip Art and Graphics
These downloadable clip art images can be used for creating your own resources.
Microtube Volumes
Downloadable clipart of microtubes filled with various quantities of liquid to help teachers and students "eyeball" different amounts.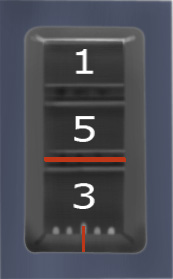 Micropipets
Illustrations covering the different types of micropipets (Gilson/Rainin, Ulster and Oxford) included in SEP kits.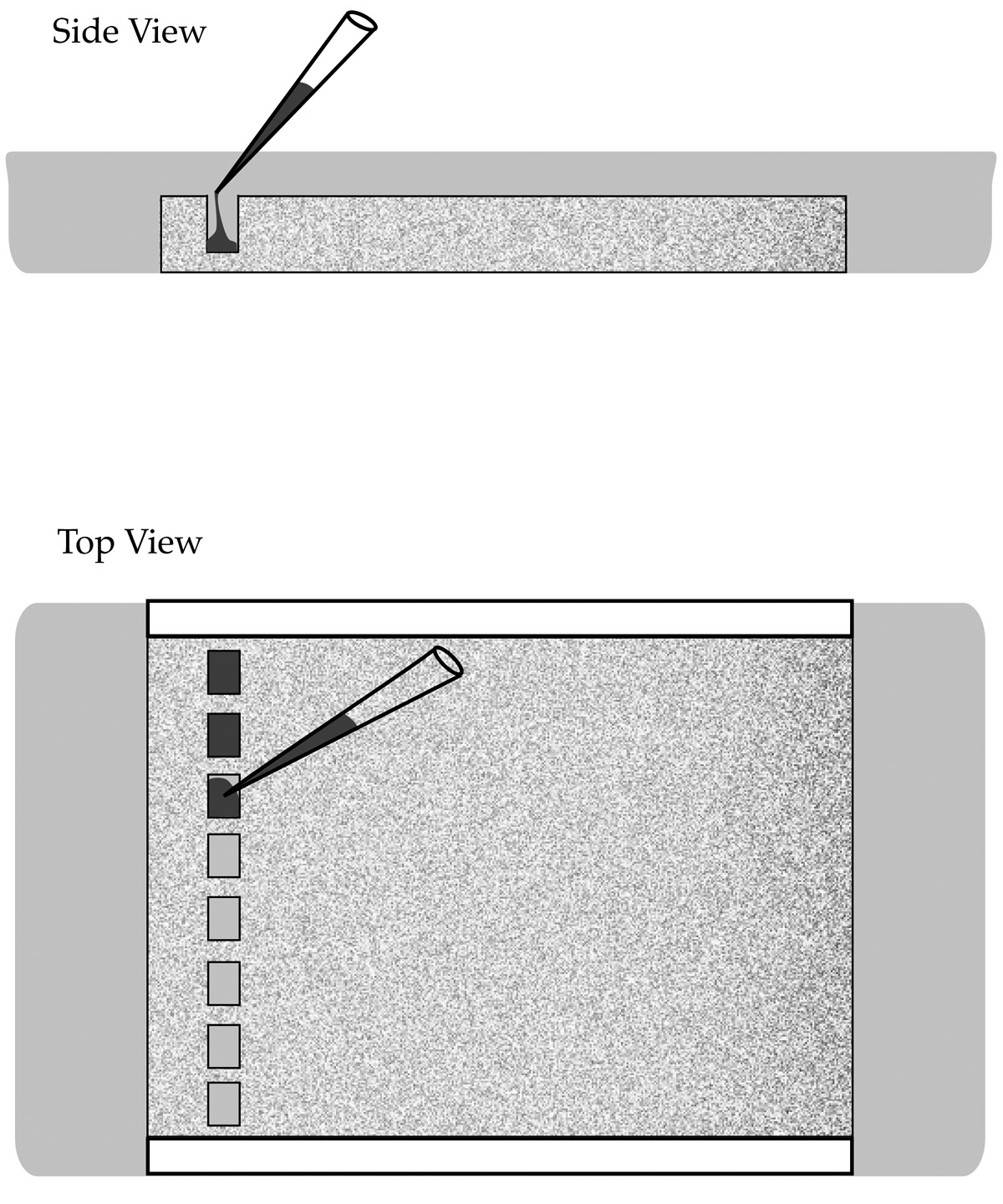 Gel Electrophoresis
Basic illustrations of the Dye Lab and Gel Lab protocols.
Micropipet Certified Stamp
This image can be used as a stamp or sticker given to students for learning proper micropipetting techiniques.
Common Microtube Quantities

Illustrations to help teachers and students "eyeball" different volumes in microtubes. A graphic showing microtubes filled with common quantities for common.